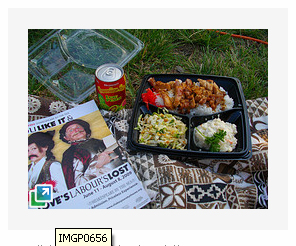 So, I just found out about Cooliris recently even though it's been around for a while. I downloaded the plugin and tried out some of their code to get flickr albums to show up in it and I got one working. Here's an example that you will see if you have the plugin installed (Continue reading…):
Well, I'll be darned if the very next day I didn't see that flickr is now Cooliris-enabled. If you have Cooliris installed and you are looking at flickr and hover over an image the Cooliris launch icon will appear in the lower left-hand corner (see example photo at top of entry) and you can click on that and launch your image (or album even) in super awesome Cooliris style.
Going to look for some more uses of Cooliris, including possibly using it for a revamped web portfolio.